---
essay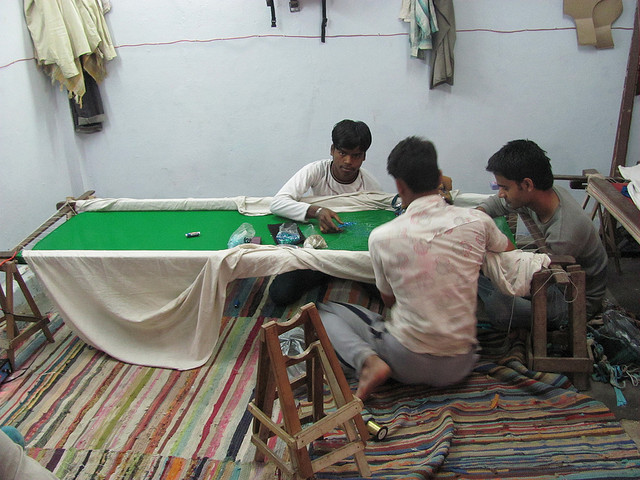 Bani and Sarnath welcomed us into their sprawling and spotless apartment in the Capitol section of Delhi, known as New Delhi. I had met Bani many years before when she and Sarnath were living in Chicago, and they had recently returned to India where Sarnath grew up. Their partnership had held up well to the pressures of Sarnath's Indian family and Bani's Pakistani one, and they laughed about the ironic resentments the people of these two countries harbor towards eachother despite their many similarities. Sarnath had just completed another graphic novel, the magical Barn Owl's Wondrous Caper and had also been working to promote the graphic novel form among young Indian artists while Bani continued her sculptural and graphic fine art practice through several major exhibitions. Over wine and sweet honey candies, the subject of living in Delhi inevitably came up, what was it like for them moving from Chicago? They spoke of the vast diversity of the intellectual community in Delhi, what I had noticed at the few art parties I had attended since being there, and the ability to find almost anything for next to nothing. Having struggled a bit getting around, I had to ask how to find certain items, and they said that one of the best things about Delhi is that you can get anything you want delivered. Bani smiled widely and said 'We never have to leave the apartment.'
This made me pause for a moment to ponder the strangeness of that statement. Why would anyone never want to leave their apartment? Unfortunately, after two weeks in Delhi I understood exactly what she meant. It wasn't about the 43+ Celsius temperatures that summer, something else was at issue. I moved the conversation to my experiences of street aggression in the city. As 'locals' did they also feel it? Did Bani feel it more than Sarnath, and why is it that there are so few women on the street? How crazy had I been choosing to walk rather than get on a crowded bus or oil-stinking tuk tuk?
The art center where I was in residence was about an hour's walk from the hotel I was staying at, and food and art supplies required at least another 20 minutes walk each way. One hot afternoon, loaded down with shopping bags and relegated to walk along a muddy gutter because of street vendors, I found myself accompanied by a teenage boy. He followed me for a long time, shouting at me extensively in Hindi. Although I didn't understand what he was saying, it was clear that I didn't want to, there was a tone and manner that made me understand I was being subjected to a series of sexually degrading remarks. Despite its diversity, India is primarily a very conservative, religious country, so I wondered how was it that a young boy of 15 or 16 would do this to an older woman on the street? My college friend Raj whose family is from the south of India used to jokingly say that Indian men are so sexually repressed that any non-Indian woman looks like a porn star to them. Ha ha, Raj, but I'm afraid I'm not laughing standing on this road in Delhi trying to cross to get away from this boy who is blocking my path.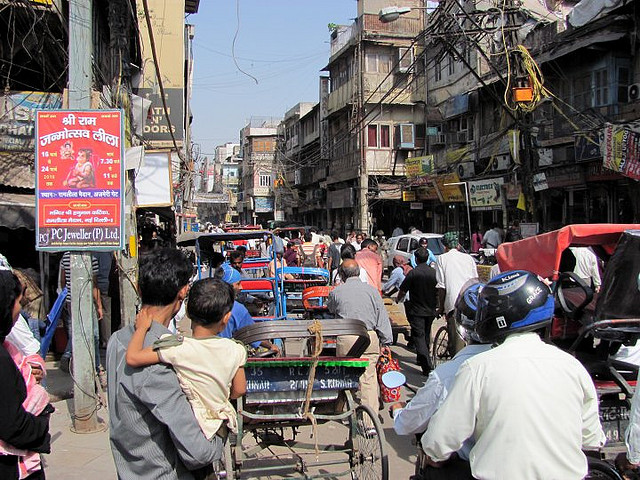 Although Delhi has been the most dramatic for me, there are other cities where I have experienced a similar kind of street aggression. Like all women and LGBTQ individuals who sometimes venture out of their apartments in these cities, I have learned to calmly say 'I can carry my own bags, thank you'; 'no, I don't need a ride'; 'no, I'm not 'working''; 'no, I'm not shocked or scared by you, but I didn't want to see that.' However, I have also found myself walking alone at night through the red light districts of Paris, Amsterdam, Zurich and Tokyo feeling completely safe and secure. Instead of aggression from men on those streets, I have experienced basic human respect as I pass through these places, and I believe that even the women and men who work in them experience the same. What is it that makes these cities safe and comfortable for the people living in them while others make us want to stay inside?
Some feminist critics have pointed to street violence against women as a socially sanctioned way to control their actions. Fear of violence keeps women off the street and in their homes. I don't think that there is any organized effort to exert gender-based control, but independent events like the great 'take back the night' and somewhat controversial 'slutwalks' have tried to raise awareness of these fears. Governments have also gotten involved, for example since 1999, the Office of the Mayor of Bogota Colombia declared March 8th 'Women's Night'.
Still, it seems that transforming aggressive street culture requires more than an occasional parade, and some organizations have been examining urban planning as a method. The Gender Inclusive Cities Project has examined both design and social intervention, and suggests combining upgrades to the physical features of a public space like improved lighting, visibility and public transport with empowering women and men in the impacted communities by involving them in the planning process. A very interesting and successful crowd-sourced initiative has emerged where women are using the technological infrastructure to combat street harassment, Hollaback! is now in 62 cities and 25 countries and provides tools for victims to simply use their smartphone to document and map street harassment. In addition to apps, the site provides great resources and policy recommendations.
Sitting with Sarnath and Bani, I thought about when I had to walk home late in Chicago. Sometimes I would walk in the middle of the street where the lights were brightest and where I could see both sidewalks. Somehow being visible made me feel less vulnerable. I thought, what makes a person or a community visible or invisible and how does this affect our sense of safety? 'New' Delhi gets this designation because it is the most recently populated part of the city. However, I later learned that who gets defined historically as 'population' can have class distinctions. For example, while Bani and Sarnath's apartment was on a quite residential street clearly marked on city maps, it was not far from what the locals called a slum. This slum, indicated by an irregular blank grey shape on all the maps of New Delhi I could find, had actually been the home of hundreds of thousands of people for hundreds of years. The slum consisted mostly of well-built multi-story brick structures and a labyrinth of narrow yet clearly-established streets. Power was obtained through a tangle of old cables on sparse electric poles, but it was highly effective, even the smallest chai shop usually had power. The slum even had a well-established international industry. A large portion of the buildings housed small hand-embroidery and sequining businesses that actually provided service to designers of international couture. Seeing these barefoot workers squatting over stretched fabric cots in plain cement structures for hours forever changed my perception of New York's Fashion Week.
The art center where I was in residence was located in this slum, and one afternoon I noticed a large group of people standing outside the four story brick building on the other side of the narrow dirt road. They surrounded 4 or 5 heavily armed Delhi policemen who were looking up at the building. One of the older policemen was engaged in a heated conversation with a man I had seen on the street before. While everyone watched this confrontation, which lasted most of the day, a fellow artist explained the situation to me. The building had been built higher than ordinances allowed, and the police had come to start demolition on the fourth story of the building. This had been an ongoing issue in the neighborhood, and the occupants of the building had convinced the local priest, a very powerful political position in India, to take up residence in the building to prevent its demolition. This priest was the man I recognized arguing with the police commissioner. Ultimately, the authorities left with the promise to return another day. To me it seemed unfathomable that such a large building could even be built without the authorities knowing about it, but then it was suggested that this might be a way that the city government exploits the residents of the slums and other areas, and that the afternoon's drama might have resulted in a hefty bribe. I've witnessed similar kinds of politics enacted in the US, for example large 'design fees' given for drawings that will never be built, but I have never seen it so prominently in the public eye as it was at this slum.
As we left Bani and Sarnath's place and began the short walk back to the hotel, I noticed the rich smells and sights of the street, the flowering bushes, food vendors and incense burning and thought about how important the freedom to walk in the city can be. I realized that most of the time I avoid walking alone at night in any city, and thought about how that has shaped my life. I imagined a different kind of city, one where the street at night was active and welcoming to people of all genders, young and old, without fear.